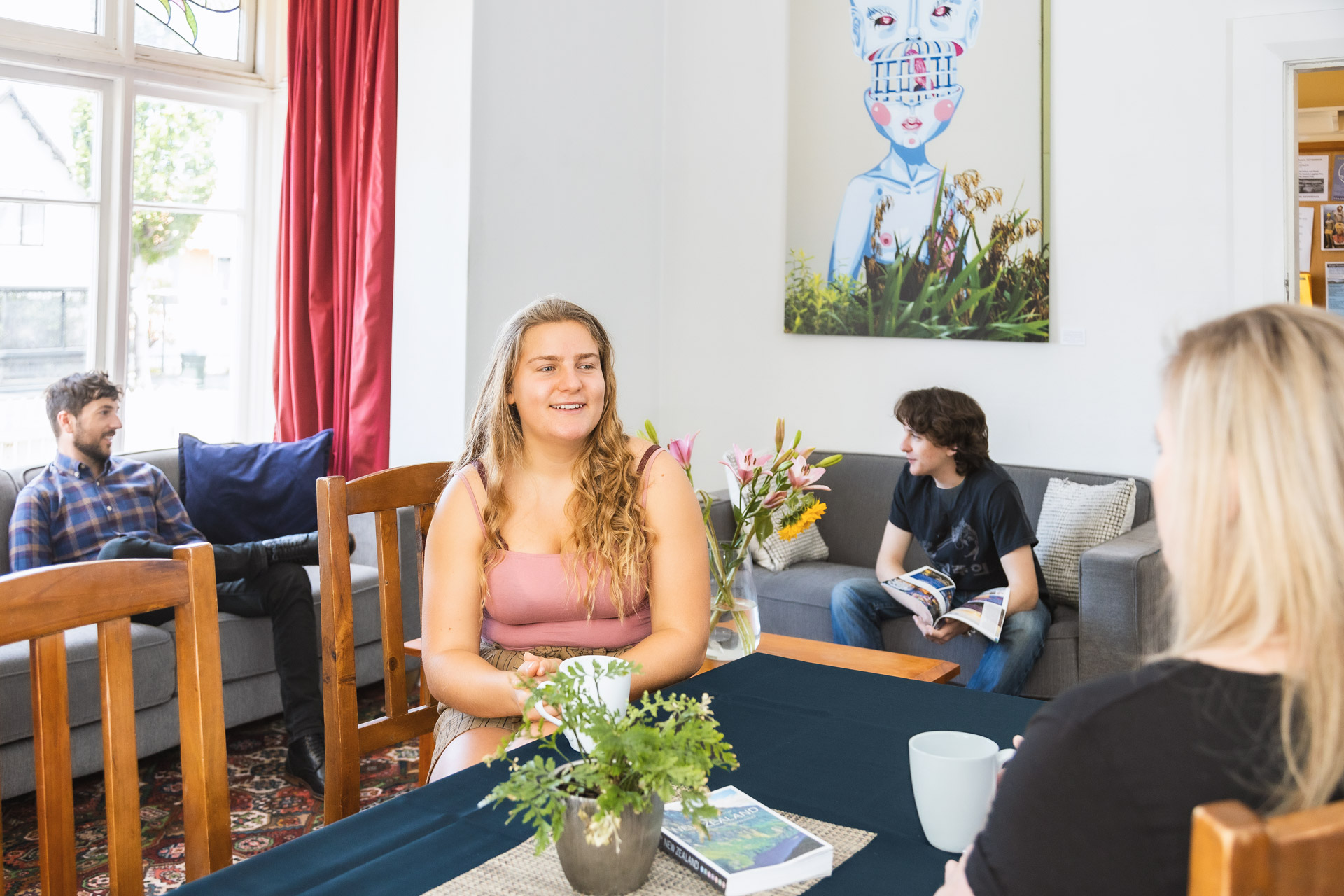 Dunedin's Comfort Zone
Private and shared accommodation in one of the coziest backpackers Dunedin has to offer.
The Nest provides a comfortable and quiet base for visitors to Dunedin to explore this edgy little city. We accommodate both short and longer term guests, be they travellers, explorers, or visiting for study, events at the stadium, health or work. We offer a wide range of accommodation options at extremely affordable rates.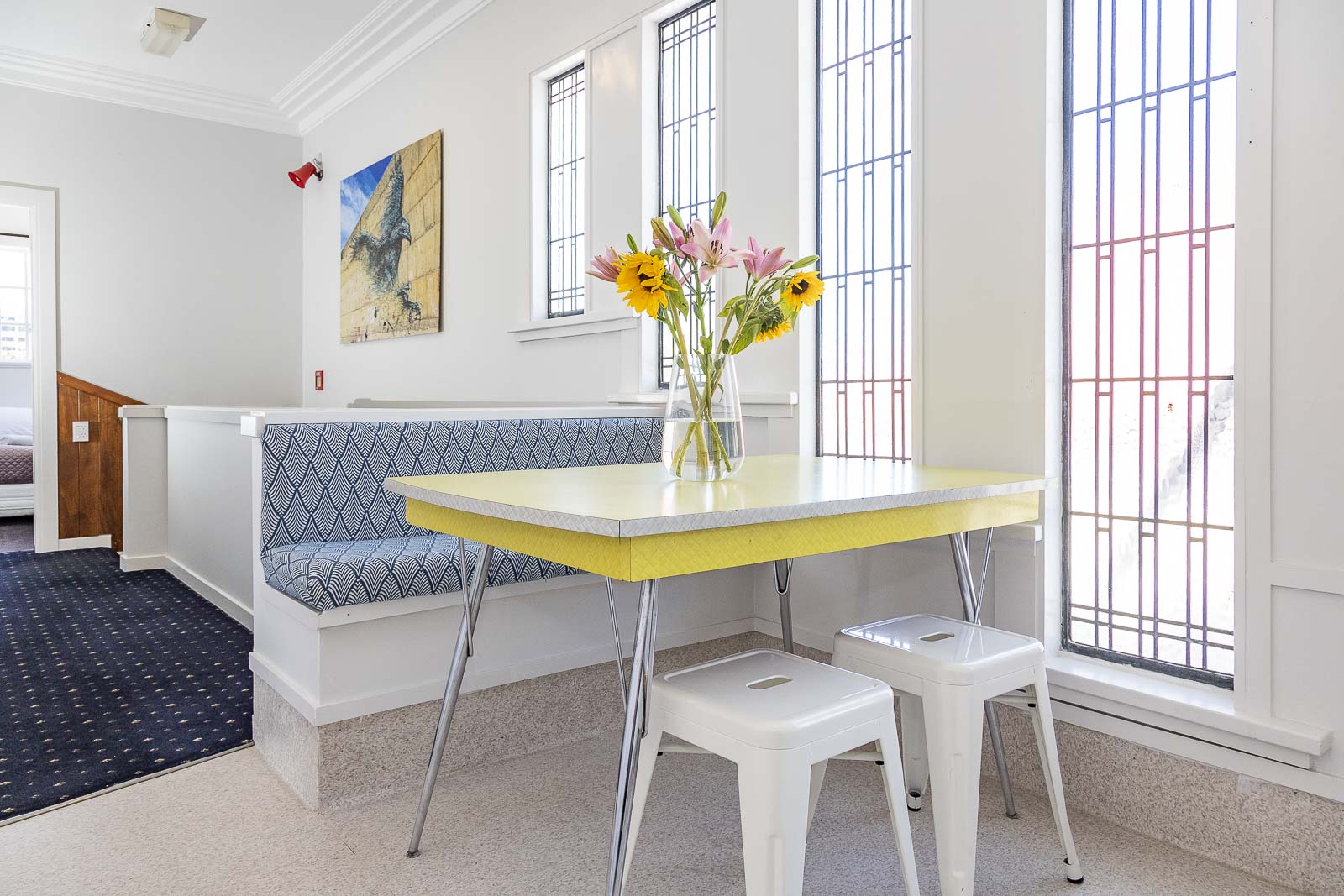 Location
The Nest is located on Dunedin's main street, George Street, just north of the city centre. There are plenty of great eats and hang outs in this northern district of the city.  The Nest is a stone's throw from the University of Otago, Otago Museum and Dunedin Hospital and within walking distance of Forsyth Barr Stadium.
But honestly, in Dunedin everything is close by!
Prices
Prices start from $28 per night for a dorm bed and $55 per night for a private room.
Check out is by 10am, and check in from 2pm.
Facilities
Internet
High speed WIFI is offered free of charge throughout the hostel for our guests to enjoy.
Linen and towels
We provide all bedding for each guest and a towel for each guest staying in our private rooms. Our rooms are centrally heated, ensuring a cozy night's sleep.
Kitchens
There are two fully-equipped kitchens and two common areas where guests can prepare drinks and light meals. Fridges are available for guests to store their supplies.
Common Areas and Bathrooms
There are a number of common areas throughout the hostel to suit your mood and needs - sociable or quiet, cozy or in the fresh air. Bathrooms are dotted throughout.
A restful room to suit your budget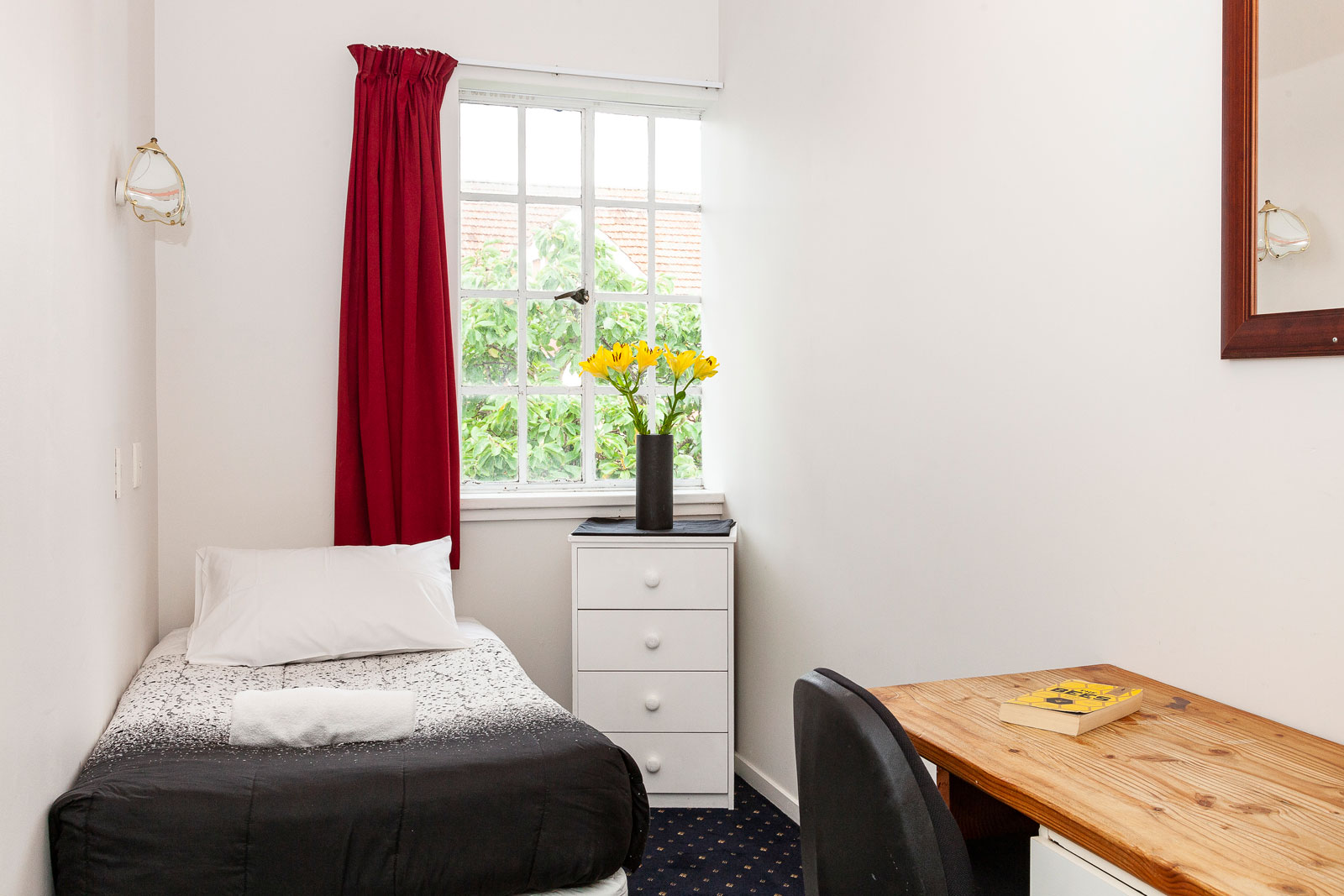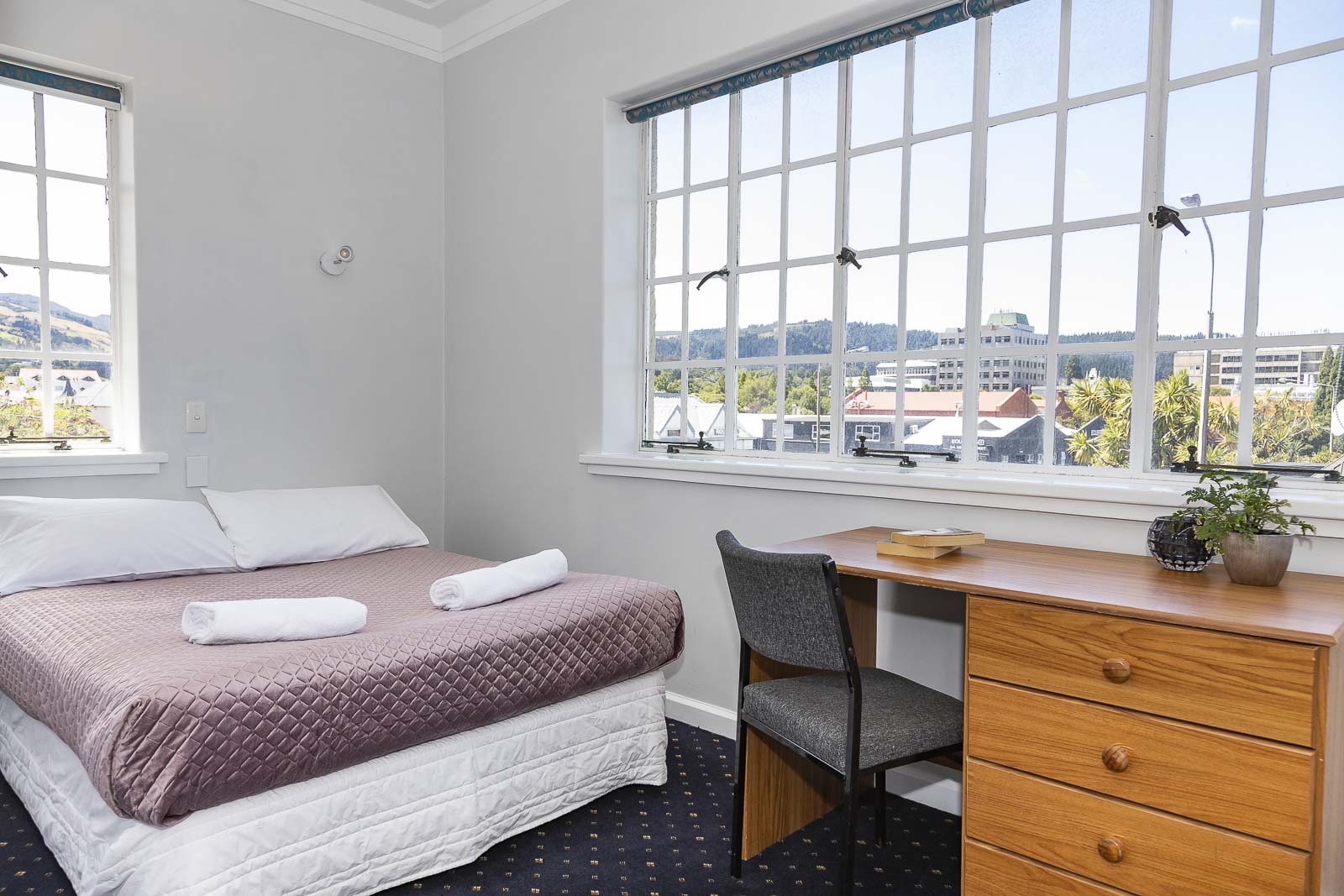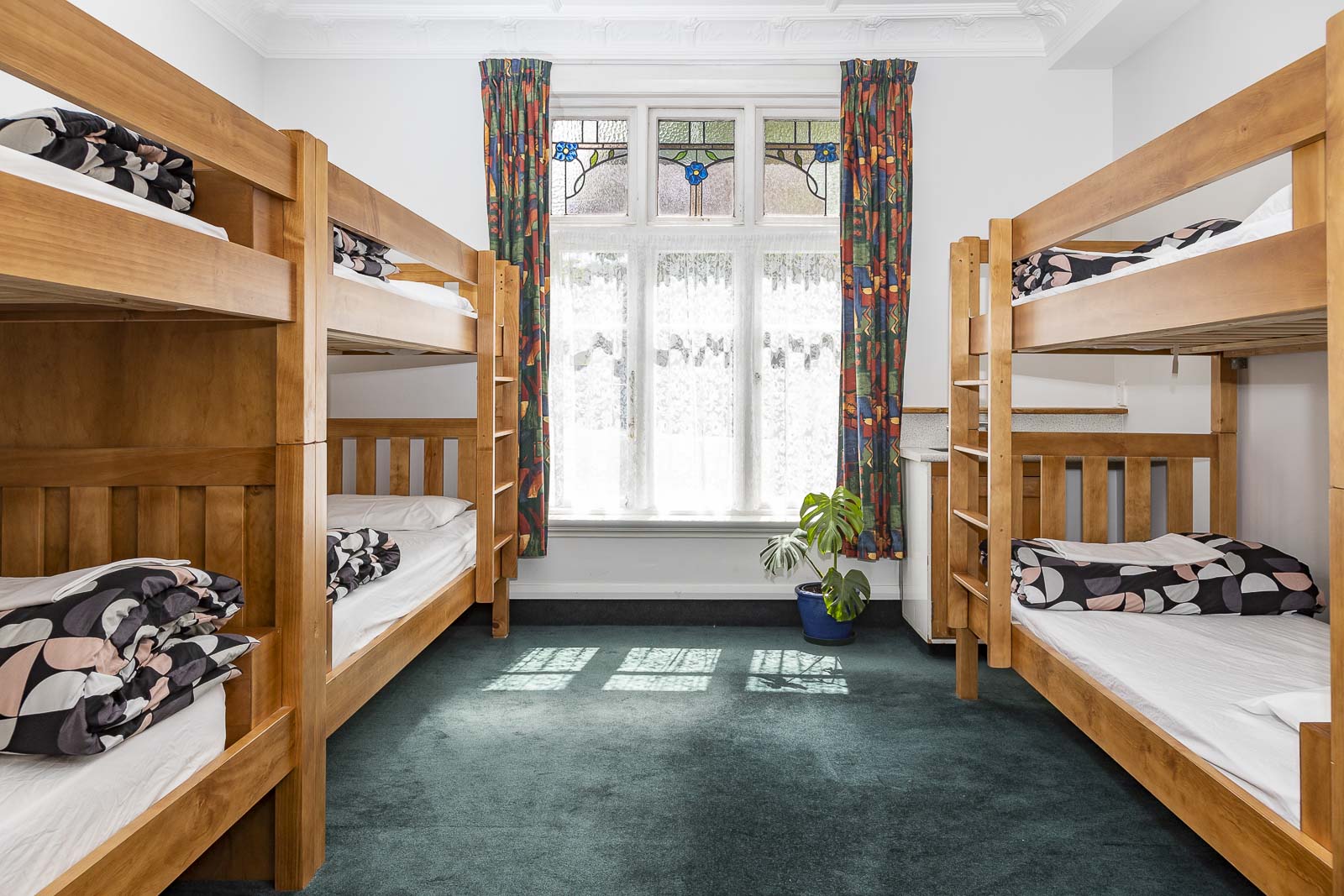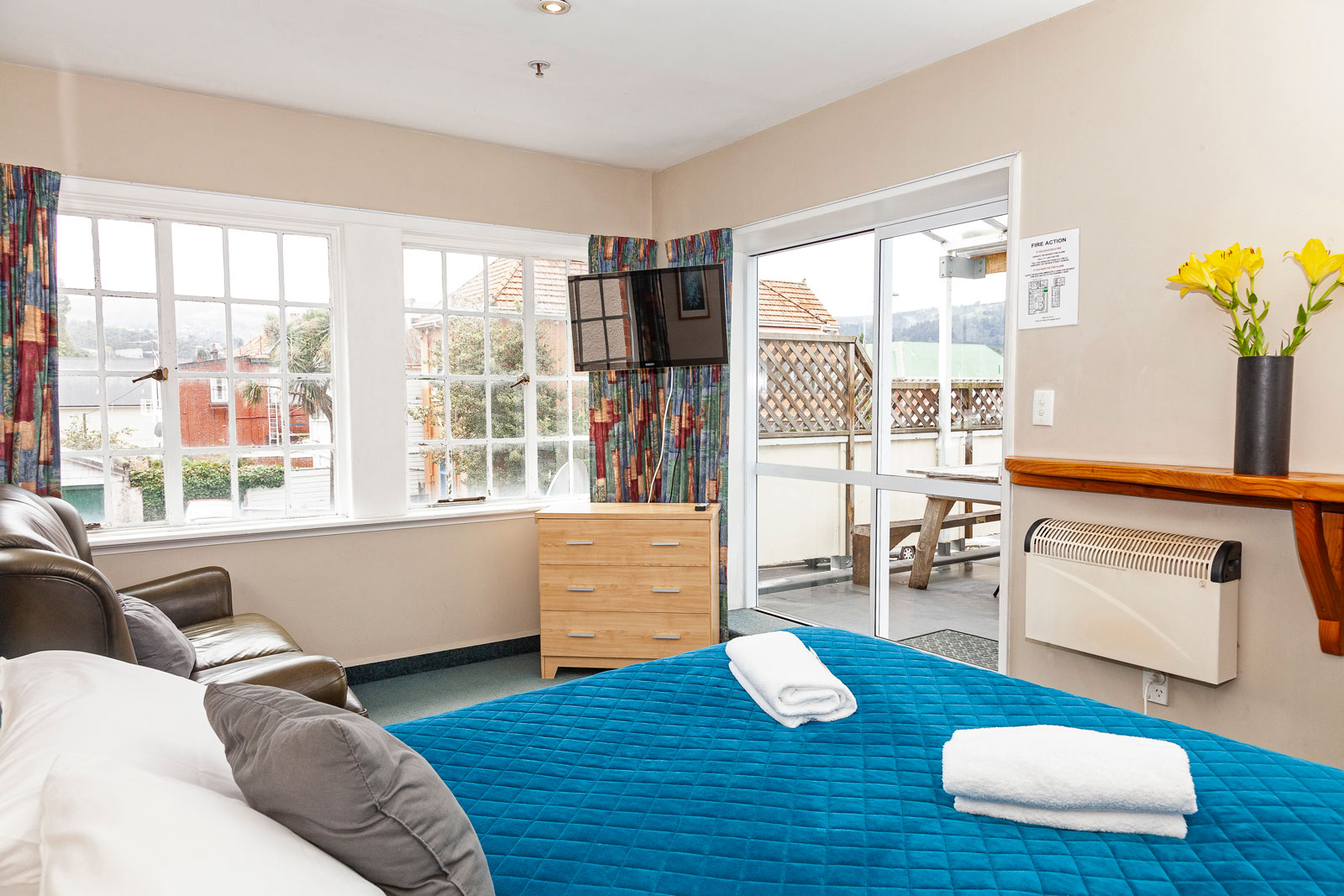 Single Rooms
For travelers after some privacy, single rooms are available with or without an ensuite bathroom. Each room contains one single bed.
Twin/Double Rooms
Comfy twin or queen-sized beds. These rooms are available with or without an ensuite bathroom
Dorm Rooms
For the budget-conscious traveler, our dorm rooms contain 4-6 single bunks and beds. Single-sex and mixed dorm rooms are available.
Self Contained Units
These units are equipped with a kitchenette and ensuite bathroom, and a queen-sized bed.
There are plenty of well known and popular things to do in Dunedin - here are a few of our favourite experiences near the Nest.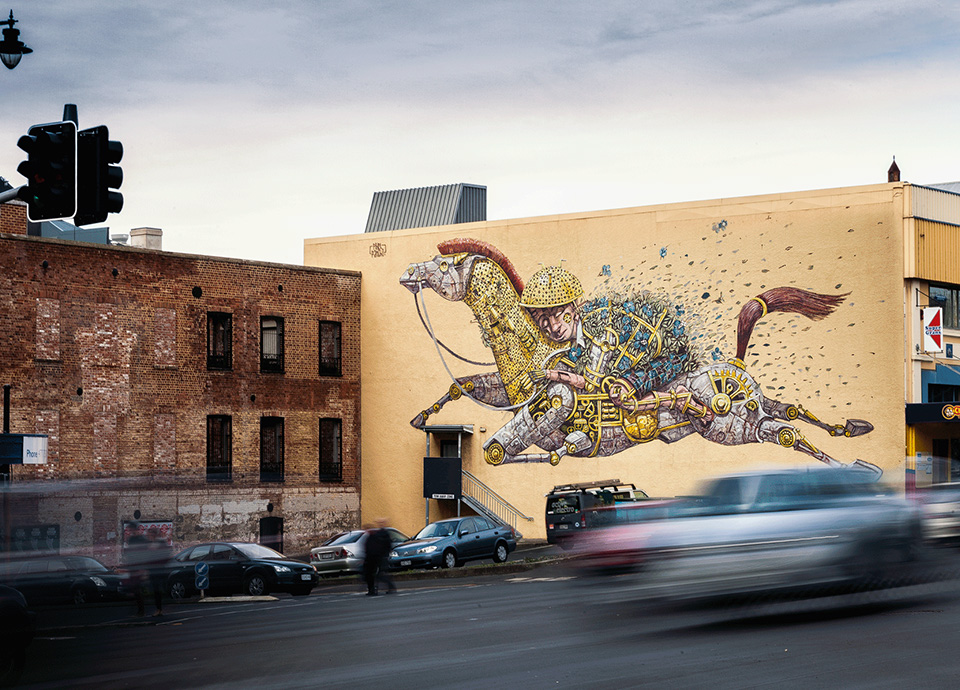 For the beer lover
Dunedinites are so proud of their craft beer offerings - try one (or two) on for size at Emerson's, within walking distance of the Nest. Their Poutine (chips and gravy) is seriously good too.
Coffee for the people
North Dunedin is drowning in incredible coffee options - hunt down one of these little gems near to the Nest: The Good Earth, The Fix, Governors, Market Kitchen, The Lead Balloon.
Taxidermy, why not?!
Otago Museum's Animal Attic offers a fascinating and eccentric taxidermy collection. You'll feel like the first person to stumble upon it in years.
Cooling down in Dunedin
On a hot day — in Dunedin that's anything over 15°C — you'll find students queuing for an icecream cone at the nearby Rob Roy Dairy. These ice creams are world famous in Dunedin - they are huge and there is a massive selection of flavours. Get amongst it!
Our world famous street art
A great way to explore some hidden and quirky parts of the city is to follow the Street Art Trail. You can download a map here.
Cruise along
Whether it's cheap eats, great coffee, cold drinks or boutique shops that you're after, you'll find it on northern George Street, just a few minutes south of the Nest. This is where the students hang out.
What's on in Dunedin
To find out the latest happenings in Dunedin - from gigs to exhibitions to movies and everything in between, download the My Little Local App here.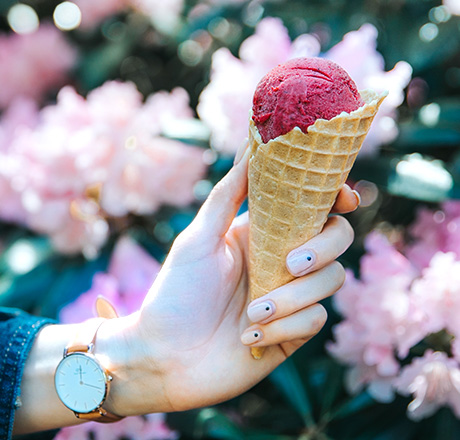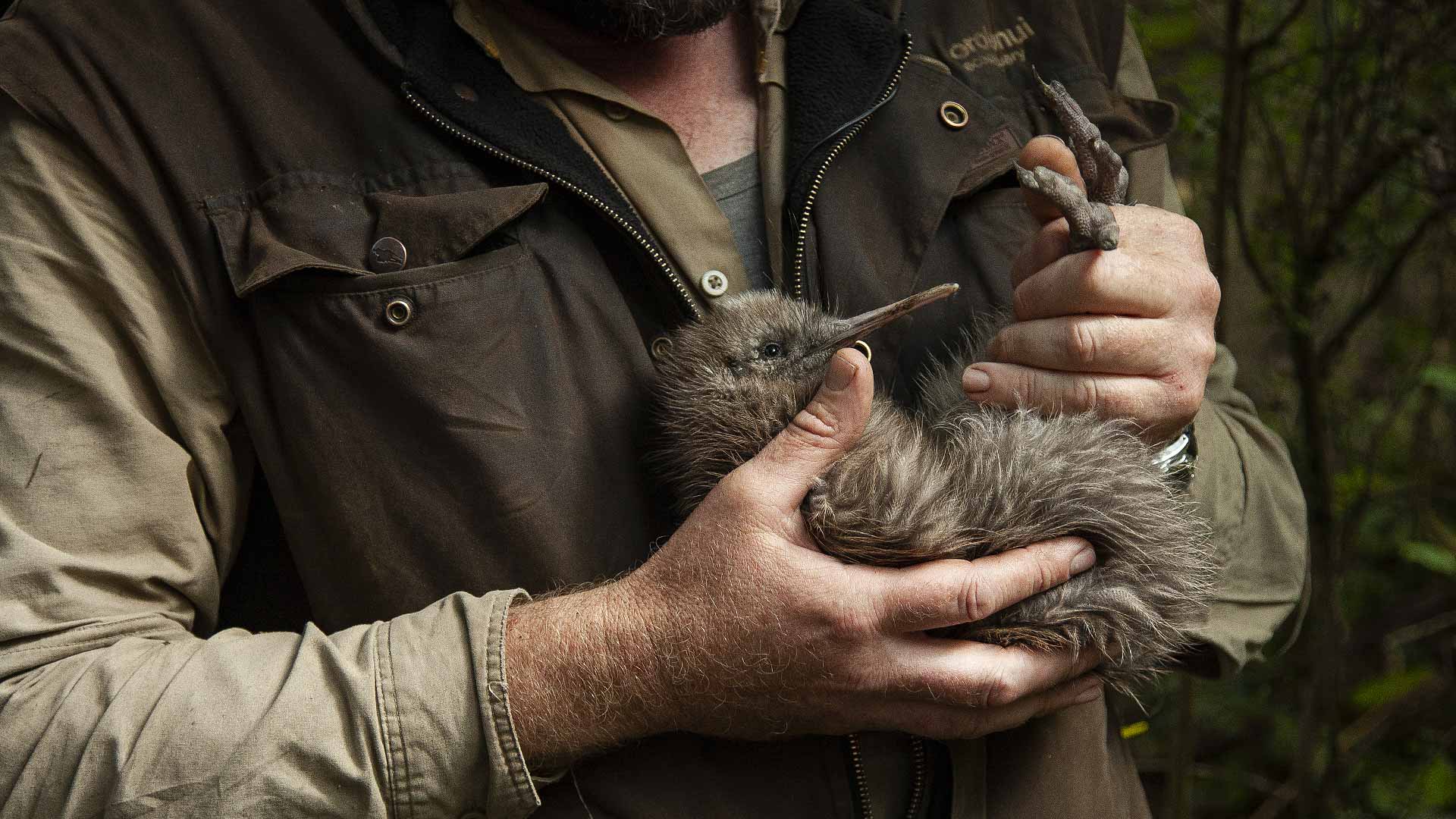 We are proud to support Dunedin's own efforts to save the most endangered of kiwi species - the Haast tokoeka. Young kiwi are extremely vulnerable to predation by stoats and other introduced predators. Dunedin's Orokonui Ecosanctuary operates a kiwi creche, which raises baby kiwi in a protected area until they are big enough to fend for themselves in the wild. A percentage of your nightly rate is gifted to this important cause, and helps to feed, monitor and care for these extremely cute babies. The forested ecosanctuary is surrounded by a special fence that keeps introduced predators from preying on precious native species, including tuatara, endangered birds and native bats. It's an incredible effort and a beautiful place to visit during your stay in Dunedin. Find out more information here.
How to get there
On Foot
The Nest is a 10-15 minute walk from the Octagon, just head northwards along George Street.
Uber / Taxis
There are a number of private car services in Dunedin, including Uber and taxis - short trips within the city confines are typically less than $15. If you are wanting to travel further, we recommend asking the phone operator for a price estimate. We recommend Green Cabs 0800 46 47336.
By Car
The Kiwi's Nest is situated on the northern end of George Street, which runs parallel to State Highway 1. We have a limited number of free parking spaces available on site (first come first served), and there are free car parks a short walk just up the hill.
Public Transport
You can plan your journey on the local bus network by following this link. There is a bus stop just outside the hostel and there are regular buses passing the Nest.  A few companies offer intercity bus and shuttle transport to and from Dunedin. The Intercity Bus terminal, on Halsey Street is a 15-20 minute walk, or short taxi/Uber ride from the Nest.
From the Airport
Dunedin airport is located south of the city of Dunedin - approximately a 25 minute drive from the city along State Highway 1. It is well serviced by taxis; however, airport shuttle vans provide a cheaper option.
Terms and Conditions
Bookings
A valid credit card is required to reserve all bookings and may be used as security against your stay in the hostel in the event that you are responsible for any damage to the hostel or loss of hostel property.
Group bookings (of 5 or more rooms) will incur a deposit of the quoted rate of the rooms booked, for one night. This deposit will be charged to the credit card within 48 hours of booking.
Hostel management may cancel the booking if the payment details provided are invalid or insufficient. Hostel management will make all reasonable attempts to make contact for alternative valid details.
At the time of booking, guests will be required to provide identification and contact information, and management reserve the right to sight proof of identification on check in.
The hostel does not accept bookings made by those under the age of 18. Under 18's must be supervised by a parent or adult guardian.
Fees and payment
The balance of the quoted room rate must be paid on arrival/check in.
Payment can be made by debit card (using EFTPOS), Visa, MasterCard, or cash.
Hostel management reserve the right to charge the credit card for the balance.
Hostel management reserve the right to pre-authorize credit cards for group booking or for all bookings over peak periods without any written approval from the guest(s).
Cancelations and refunds
Guests who have booked a room via a travel agency or an online travel agency (such as Booking.com or Expedia) must cancel or modify their booking via that agency
For short stay bookings (1-3 nights), cancellations made less than 48 hours in advance of the check in date (2pm), will result in one night of the quoted room rate being charged.
For long stay bookings (4 nights or more), cancellations made less than 7 days in advance of the check in date (2pm), will result in 25% of the total quoted room rate being charged.
Failure to arrive (no show) will incur the full cost of the reservation. In such instances, the entire booking will be deemed cancelled.
Hostel management may at any time cancel a booking if the hostel becomes unavailable due to circumstances outside the hostel's control, in which case the hostel will pay the guest(s) a full refund of any charges and any booking fee paid
Check in and check out
Hostel management reserve the right to request valid photo identification in the form of a Driver's License or Passport during check-in
Check-in time at the Hostel is from 2pm-9pm. Late check in can be arranged on request.
Check-out time is 10am. Failure to check-out by 10am may result in the guest being charged for an additional night's accommodation at the standard applicable rate